At least three areas in Iloilo City will be closely watched by authorities to prevent possible violence among some of its residents during the New Year revelries.
These are Brgy. West Habog-Habog in Molo district; Blumentritt in City Proper's waterfront area; and Jalandoni St. in City Proper.
I joined TNT ten years ago. It was fresh. New. Young. Challenging.
Thank you Erly Garcia, a former colleague in ABS-CBN Iloilo who was the catalyst to my benefit. As editor-in-chief then Erly welcomed my contribution to the paper.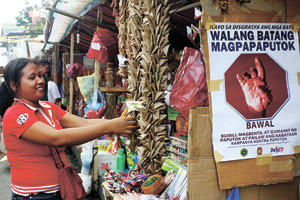 LEO SOLINAP
Iloilo Gov. Arthur Defensor Sr. has vowed to make the provincial government of Iloilo the "provincial government of the people" as his administration continues to serve the Ilonggos in the coming year.
The Bureau of Fire Protection 6 has warned children against playing firecrackers in welcoming the New Year.