A family business flourishes to a Good Food Company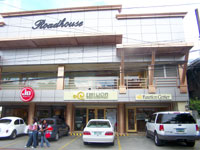 When JD Bakeshop opened in 1975, it instantly became the pioneering bakery in Iloilo to innovate an exceptional process for breads to have a longer shelf life which is not perishable until seven days. It was then operated by another company but eventually merged with the Diez Family and the intermarriage routed towards triumphant expansions which spread out in major strategic sites in the city. The transformation initially embarked in 1993 when JD Bakeshop fused a fast food service which soon became popular for quality food at an inexpensive cost. It became an invariable eatery for economic value-conscious customers primarily comprised of students. Not long after, a branch in Jaro was born, followed by another in Molo (Citadel), added with a new one in front of St. Paul's, and subsequently followed by the establishment of the Grand Dame Hotel which gave birth to a specialty restaurant called Emilion.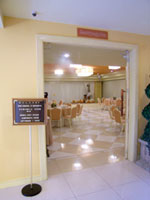 Marked as the "good food company", the management converted a deeply embedded credibility as the most trusted in providing quality food at a very economical price, deliberately returning your money's worth. "Nothing beats quality," Mannie Gruenberg, manager of Emilion, enthusiastically explains. "Price is a big factor but we created a formula for quality food that we can market at a lower price but still upholds the best quality that our consumers are looking for." True enough, it is remarkable to note that they devote a sizable investment in Research and Development to concoct and come up with substantial food products. "It usually take 11 months for our cakes to formulate and conceptualize and spend 2 to 3 months for additional foods," says Mr. Gruenberg. Even the chefs are required to train in Manila or by skilled and professional chefs invited to go here in Iloilo to further familiarize their own with specialty cuisines and further polish their expertise and competence in cooking.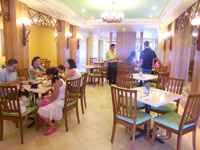 Emilion was conceptualized in a conglomeration of business principles which aptly applies to costs, quality, and flair for class which is eminent in the construction and design. "People are now choosy when it comes to food and place where they are seen eating. We want to exceed from our target market of BC class to ABC and that is exactly why we created a restaurant where everybody can go and feel the ambiance of elegance, comfort and grandeur," says Gruenberg. We made a virtual tour of the new Emilion at the Roadhouse in Gen. Luna Street as Gruenberg explains the intricacies of the designs incorporated to achieve the kind of ambiance that they were aiming for. Evidently, each piece, from the chandelier, to the artworks, to the tiles used--some of which are expensively imported from Spain, to every little detail, all unified resulting to a superior realm of exquisite haven of gatherings searching for haute Filipino cuisine. "All of this boils down to careful and constant planning," adds Emil Diez, "we sacrifice more time in planning and conceptualizing than on the construction process. Time and money, both are our primary investment that made us achieve whatever we have now."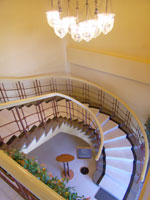 They were the first to offer Japanese cuisines priced lower than any other competing Japanese restaurants. With more than 200 variants, they are now adding 30 more to increase their variety. Gruenberg further explains, "we always bring in new things through persistence in innovation, to ensure that the quality of our products be maintained and we stray our business from deterioration, like in equipment for instance, by believing in the "no scratch policy".
The new Emilion offers Filipino dishes cooked and twisted in a new way. Included in the menu are sumptuous concoctions of galunggong pasta, ginataang chicken, and a whole new variety of dishes done modernly. It also has a function room which can accommodate 270 to 300 persons, subdivided into three function areas intended to cater for business meetings, conferences, corporate events or reservations for any family gatherings.
"As a manager, personally my philosophy is that teaching the ownership method to my employees helps a lot. I try to make them feel as if the restaurant, the hotel, the bakery is their own so that each of them will feel the way I feel and that will be the single denominator between me and them to always achieve and do our best," Gruenberg explains on the importance of good management.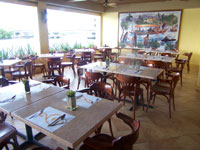 His staff was the first to implement "bowing" to guests and handing things to them with two hands which consequently are now being imitated by other hotels and restaurants. With the excellence in services that they offer, the Grand Dame Hotel was confirmed and declared as the finest hotel by the national award giving body in the Philippines.
It is not a hard fact that many are interested to franchise JD and Emilion in many areas outside the city. But the Diez family humbly resists offers due to their continuing goal to further develop their products and facilities as well as perfecting the services to constantly exceed people's expectations.