Coffee Plus, anyone?
cof.fe \'ko-fe\ n: a drink made from the roasted and ground seeds of a fruit of a tropical shrub or tree.
Where to get coffee and never forget about it: Coffee Plus, Molo Caltex Service Station, Molo Iloilo City.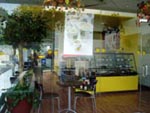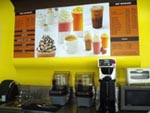 Coffee shops have sprouted all over Iloilo City and some of the Ilonggo coffee lovers are now pointing at one coffee shop they frequent. The latest is Coffee Plus found at Molo Caltex where everything they have on their list is just wonderful for your early morning or afternoon stir. When the sun is out and the busy streets of Molo are starting to quiet down hour by hour, people grab a mug of their favorite coffee and find a comfortable spot at Coffee Plus for a priceless respite.

If in the past coffee shops were often packed with professionals who succumb to their cravings during their much-anticipated coffee breaks, now places like Coffee Plus is also crowded with students who have found a gratifying connection between coffee drinking and studying. Group studies in cramped up rooms or places without anything to satisfy their hankering taste buds with are now a thing of the past. Since Coffee Plus is open 24 hours a day, there is no need for you to hurry since that mug of coffee you love is available even until the most peaceful and quiet hours near dawn. Coffee Plus has also been a favorite stop over for those who have enjoyed long hours during a night out.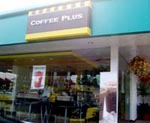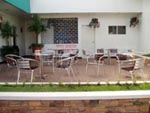 Coffee is never complete without a dessert to go with it. Coffee Plus has a number of mouth-watering desserts to fulfill your saccharine fantasies.

Kim Almonares of the University of the Philippines swears by the Café Latte of Coffee Plus. He says, "So far, this has been the best tasting Café Latte I've ever had here in Iloilo." Even Fitness Guru Mike Chua says, "The Iced Coffee here is really good." Jhandy Patriarca's afternoon is never complete without dropping by Coffee Plus for a mug of coffee, while the others like soon-to-be-doctors Pet Shuck and Tina Tiño say everything is worth a try.

For your next coffee break, Coffee Plus should be the best stop. You can find it at the Molo Caltex Service Station corner Locsin-Avancena Streets, Molo, Iloilo City.

E-mail the author jinki_young@yahoo.com